Description
Questr is a lighthearted look at what a fantasy RPG would look like in a world with the likes of Tinder
History
Questr is designed to appeal to players 12 and up and includes something for everyone. From collectors to competitors, and explorers to achievers we've designed Questr around a few core design principles that make the game fun for everyone, while not taking itself too seriously.
Features
RPG + Tinder = Questr
Epic quests need Heroes who need each other.
Build your party around personalities to go on grand rouge-like adventures.
Epic Quests!
Hilarious encounters!
Drama!
Fish???
6 "Classes"
6 Races
3 Alignments
20+ Personalities (Personalities? Yup! Personalities!)
Videos
There are currently no trailers available for Questr. Check back later for more or contact us for specific requests!
Logo & Icon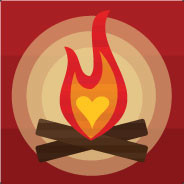 About Mutant Entertainment Studios
Boilerplate

Mutant Entertainment Studios is an independent video game studio focusing on niche games

More information

More information on Mutant Entertainment Studios, our logo & relevant media are available here.
Questr Credits
Clarke Steinback

CEO

Jeff Underwood

CTO/Creative Director

Nick DiNapoli

2D Artist/Producer

Justin Schwieger

Lead 3D Artis

Steven Vaccari

Lead Programmer
Contact
Jeff Underwood