Description
Do you love opening loot crates, but hate the tedious gameplay sessions in between? Our marketing department has the game for you! Unbox random items! Get stuff, but not what you really want! Skate legal and ethical lines! Remember kids, its only a video game, so grab your parents credit card!
About
Skip the gameplay!
I Can't Believe It's Not Gambling skips the boring gameplay part of your game and takes you straight to what you really care about: Opening lootboxes! Experience the thrill of never getting the thing you really want while getting duplicate loot of the thing you don't really care about!
Features include:
Complete Loot System! Set of trash, common, uncommon, rare, epic, and legendary loot boxes and loot! 6 full tiers of loot boxes in development, with more on the way! Usually we just change the tint!

Massive Collection System! Collect them All! We'll constantly remind you of the fact that your collections are incomplete. Don't worry, you can solve that with more purchases!

Customize it! Loot boxes contain boxes, skins and hats. Boxes unlock... moar boxes! Get hats for your Customized Loot Box Loadout!
Logo & Icon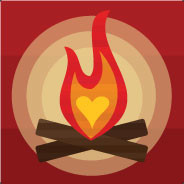 Selected Articles
When a meme became a great game.

Rich Edmonds, Windows Central

Mutant Entertainment Studios strips away the oftentimes boring and derivative shells of AAA games and just focuses on the act of opening loot boxes, all while diving into the meta-conversation involving the absolute inanity surrounding premium loot boxes and gambling.

Billy D, One Angry Gamer

Essentially, you can describe the game as a cheeky lesson in buying fake items for real money in order to unlock more fake items for even more real money.

Larryn Bell, Telegraph Herald
About Mutant Entertainment Studios
Boilerplate

Mutant Entertainment Studios is an independent video game studio focusing on niche games

More information

More information on Mutant Entertainment Studios, our logo & relevant media are available here.
Credits
Clarke Steinback

CEO

Jeff Underwood

CTO/Creative Director

Nick DiNapoli

2D Artist/Producer

Justin Schwieger

Lead 3D Artist

Steven Vaccari

Lead Programmer
Contact
Jeff Underwood